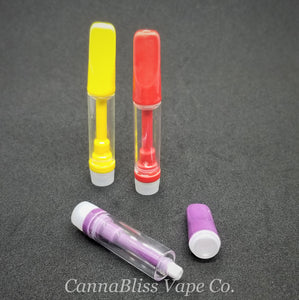 These full ceramic and glass cartridges are made with the highest quality materials to offer a sleek, discreet way to take your favorite oils on the go! Each cartridge has ceramic coil technology and large intake holes for a smooth hit and clean taste with any thick oil you choose to fill it with! 510 thread compatible with most standard vape batteries including silo and palm vaporizer batteries.


Tip Style: Screw-On
Tip Material: Ceramic
Tube Material: Glass
Capacity: 1ml

Note: All cartridges should be sealed within two minutes of filling to prevent leaking. Hot oil will seep into the cotton surrounding the coil.